Meet LMT Lacey!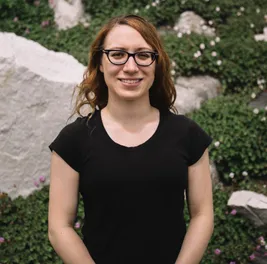 Lacey is trained and proficient in a variety of modalities and massage techniques including deep tissue, sports, acupressure and is even certified in oncology massage.

She has worked in both the medical and spa setting, so whether your goal is relief from a specific condition/injury or simply a relaxing escape from the demands of life she is well suited to tailor treatment to meet your preference and needs.
Lacey lives in Traverse City with her significant other and two cats. When not working she enjoys hiking, gardening, fishing, and traveling.
Meet LMT Katrina!
Katrina is well trained in numerous massage techniques, most notably, she is certified in Graston Technique, utilizes cupping therapy, as well as hot stone massage along with more traditional massage techniques.

In addition to working in a medical setting, Katrina also previously served as a massage therapy instructor for two years. She is passionate about helping people get better, so whether your goal is relief from a very specific pain or injury, or you simply need an escape from life's stress, she is well suited to tailor treatment specifically to you.
Katrina lives in the Traverse City area with her husband of over 25 years, Ted. Together they have 4 children and one grandchild. When not working, she enjoys rock hunting, fishing, being outdoors in the summer and karaoke.